Dentist in Tamarac, FL
The brief descriptions below are designed to familiarize you with our staff's training, professional credentials, and work experience.
I. Marvin Ernst DDS, PA
Originally from Brooklyn, New York, Dr. Ernst graduated from Brooklyn College and Columbia University School of Dental and Oral Surgery with a DDS degree in 1977. After 2 years serving as a Dental Officer with the rank of Captain in the US Army, Dr. Ernst settled in South Florida in 1979.
Dr. Ernst is a member of the American Dental Association, the Florida, East Coast Atlantic, and Broward County Dental Societies. Dr. Ernst is continually taking courses to keep up with the latest trends in modern dentistry. In addition, Dr. Ernst teaches new dental assistants in his Tamarac office. Dr. Ernst participates in all aspects of the assistants' training and they leave the office with great expertise. After their internships with Dr. Ernst, they are eagerly sought after for employment and ready to make a positive contribution to the dental community.
Dr. Ernst enjoys running (which he has been doing since dental school), playing the piano, listening to jazz, and spending time with his wife and 3 children. He is an animal lover and has rescued many pets. Dr. Ernst is training and looking forward to running a Marathon in Carmel, Indiana in 2023.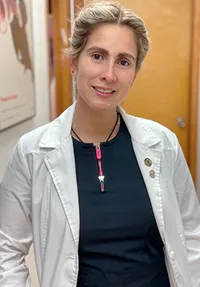 Claudia Diaz - Registered Dental Hygienist
Born in Cali, Colombia Claudia has been a Florida resident since 2006. Claudia has a Business Administrative degree from University of San Buenaventura in Cali, Colombia, and she obtained her Dental Hygiene degree from Broward College in Davie, Fl.
Claudia is a detail-oriented professional who cares about her patients to help them improve their oral hygiene. She is up to date with her CEU's courses and in addition to that, she tries to get as much knowledge as she can to educate patients in oral health.
Claudia loves to spend time with her 3 wonderful daughters, she likes watching movies, staying healthy working out from home, and creating macrame decorations for her home.
Cindy Goldman - Dental Assistant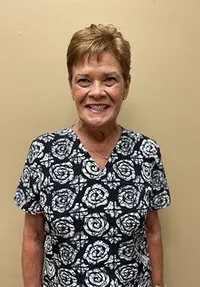 Susan Sullivan - Front Desk Business Assistant
Susan is native Floridian and grew up right in Broward County. She has over 40 years of expericence in the dental profession working as a Dental Assistant, Office Manager, Consultant, and owner of a Dental Placement Service.
Susan has recently come out of retirement to join our dental team as The Front Desk Business Assistant. She was previously the President of the Broward County Dental Assistant Society and President of the Florida Dental Assistant Association.
Susan enjoys walking, gardening, photography, traveling, and lunches with her friends.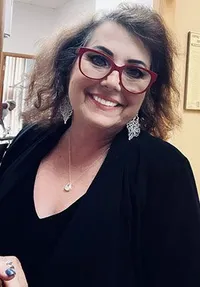 Mady Ernst - Office Manager