Posts for tag: root canal
By Dr. Marvin Ernst General and Cosmetic Dentistry
July 04, 2018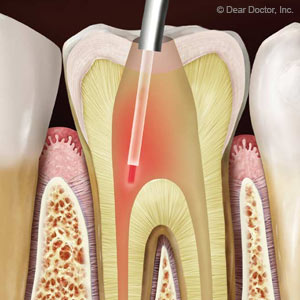 Root canal treatments are an essential part of dental care — countless teeth with deep decay would be lost each year without it. Now, this traditional dental care procedure is advancing to a new level of precision through lasers.
Root canal treatments have a simple goal: access a tooth's infected pulp and root canals, clean out the infected tissue and fill the empty pulp chamber and canals with a special filling. Once filled, the access is sealed and a porcelain crown later placed for additional protection against re-infection.
In the traditional procedure, we perform these steps manually with a dental drill and hand instruments. We may also need to remove a good portion of tooth structure, both healthy and infected tissue. A laser, on the other hand, is a highly focused beam of light with the ability to interact with healthy and infected tissues differently: destroying infected tissue while having no effect on nearby healthy tissue. The end result: we may be able to remove less healthy tissue with lasers than with the conventional procedure.
Lasers are also helpful with softening and precisely molding the filling material within each canal's particular shape. And, early reports seem to indicate a higher degree of comfort for patients (less drill noise and need for anesthesia), less bleeding and faster recovery times than the conventional approach.
But as a tool for root canal treatments, lasers do have a couple of disadvantages. While light travels in a straight line, root canals are rarely straight — conventional instruments with curved designs usually accommodate odd canal shapes better than a laser. Lasers can also raise temperatures within a tooth that can damage healthy tissue, both within the pulp and outward into the dentin.
Still, lasers for root canal treatments appear promising with some dentists using a combination of lasers and manual techniques to garner benefits from both approaches. While you won't see lasers replacing the traditional root canal treatment anytime soon, the future looks bright for more efficient ways to treat deep tooth decay.
If you would like more information on your options for root canal therapy, please contact us or schedule an appointment for a consultation.
By Dr. Marvin Ernst General and Cosmetic Dentistry
September 16, 2015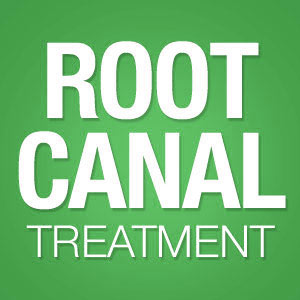 "You need a root canal," isn't something you want to hear during a dental visit. But whatever your preconceptions about it may be, the fact is root canal treatments don't cause pain — they alleviate it. What's more, it may be your best chance to save a tooth that's at high risk for loss.
First of all, root canal treatments address a serious problem that may be occurring inside a tooth — tooth decay that's infiltrated the pulp chamber. If it's not stopped, the decay will continue to advance through the root canals to the bone and weaken the tooth's attachment. To access the pulp and root canals we first administer a local anesthesia and then create an opening in the tooth, typically in the biting surface.
After accessing the pulp chamber, we then remove all the pulp tissue and clean out any infection. Â We then fill the empty pulp chamber and root canals with a special filling and seal the opening we first created. The procedure is often followed some weeks later with a laboratory made crown that permanently covers the tooth for extra protection against another occurrence of decay and protects the tooth from fracturing years later.
Besides stopping the infection from continuing beyond the roots and saving the tooth from loss, root canal treatments also alleviate the symptoms caused by decay, including tenderness and swelling of surrounding gum tissue and sensitivity to hot and cold foods or pressure when biting down. And, it reduces pain — the dull ache or sometimes acute pain from the tooth that may have brought you to our office in the first place.
General dentists commonly perform root canal treatments; in more complicated cases they're performed by an endodontist, a specialist in root canal treatments. Afterward, any discomfort is usually managed with non-steroidal anti-inflammatory drugs (NSAID) such as ibuprofen or aspirin.
Root canal treatments are a common procedure with a high rate of success. Undergoing one will end the pain and discomfort your infected tooth has caused you; more importantly, your tooth will gain a new lease on life.
If you would like more information on root canal treatments, please contact us or schedule an appointment for a consultation. You can also learn more about this topic by reading the Dear Doctor magazine article "Common Concerns about Root Canal Treatment."
By Dr. Marvin Ernst General and Cosmetic Dentistry
February 13, 2015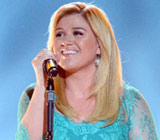 Now that celebrities can communicate directly with their fans through social media, we've started to see dispatches from some surprising locations — the dental chair, for example! Take singer Kelly Clarkson, who was the first winner of American Idol, and perhaps one of the first to seek moral support via social media before having an emergency root canal procedure.
"Emergency root canal — I've had better days," Kelly posted on her Facebook page, along with a photo of herself looking… well, pretty nervous. But is a root canal procedure really something to be scared about? It's time to clear up some misconceptions about this very common dental procedure.
First of all, root canal treatment is done to save a tooth that might otherwise be lost to an infection deep inside it. So while it's often looked upon with apprehension, it's a very positive step to take if you want to keep your teeth as long as possible. Secondly, tooth infections can be painful — but it's the root canal procedure that stops the pain. What, actually, is done during this tooth-saving treatment?
First, a local anesthetic is administered to keep you from feeling any pain. Then, a small opening is made through the chewing surface of the infected tooth, giving access to the central space inside, which is called the "pulp chamber." A set of tiny instruments is used to remove the diseased pulp (nerve) tissue in the chamber, and to clean out the root canals: branching tunnel-like spaces that run from the pulp chamber through the root (or roots) of the tooth. The cleared canals are then filled and sealed.
At a later appointment, we will give you a more permanent filling or, more likely, a crown, to restore your tooth's full function and protect it from further injury. A tooth that has had a root canal followed by a proper restoration can last as long as any other natural tooth — a very long time indeed.
If you have any questions about root canal treatment, please contact us or schedule an appointment for a consultation. You can learn more by reading the Dear Doctor magazine article "A Step by Step Guide to Root Canal Treatment."