Posts for tag: oral cancer
By Dr. Marvin Ernst General and Cosmetic Dentistry
October 21, 2020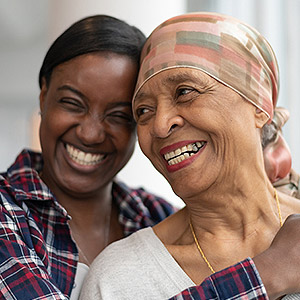 Despite momentous strides in recent years in the fight against cancer, treatments can still disrupt normal life. Both radiation and chemotherapy have side effects that can cause problems in other areas of health—particularly the teeth and gums.
If you or a loved one are undergoing cancer treatment, it's important to get ahead of any potential side effects it may have on dental health. Here are 4 things that can help protect teeth and gums while undergoing cancer treatment.
Get a preliminary dental exam. Before beginning treatment, patients should have their dentist examine their teeth and gums to establish a baseline for current dental health and to treat any problems that may already exist. However, patients should only undergo dental procedures in which the recovery time can be completed before starting radiation or chemotherapy.
Be meticulous about oral hygiene. Undergoing cancer treatment can increase the risks for developing tooth decay or gum disease. That's why it's important that patients thoroughly brush and floss everyday to reduce bacterial plaque buildup that causes disease. Patients should also reduce sugar in their diets, a prime food source for bacteria, and eat "teeth-friendly" foods filled with minerals like calcium and phosphorous to keep teeth strong.
Keep up regular dental visits. The physical toll that results from cancer treatment often makes it difficult to carry on routine activities. Even so, patients should try to keep up regular dental visits during their treatment. Besides the extra disease prevention offered by dental cleanings, the dentist can also monitor for any changes in oral health and provide treatment if appropriate.
Minimize dry mouth. Undergoing cancer treatment can interfere with saliva production and flow. This can lead to chronic dry mouth and, without the full protection of saliva against dental disease, could increase the risk of tooth decay or gum disease. Patients can minimize dry mouth by drinking more water, using saliva boosters and discussing medication alternatives with their doctor.
It may not be possible to fully avoid harm to your oral health during cancer treatment, and some form of dental restoration may be necessary later. But following these guidelines could minimize the damage and make it easier to regain your dental health afterward.
If you would like more information on dental care during cancer treatment, please contact us or schedule an appointment for a consultation. You can also learn more about this topic by reading the Dear Doctor magazine article "Oral Health During Cancer Treatment."
By Dr. Marvin Ernst General and Cosmetic Dentistry
August 15, 2014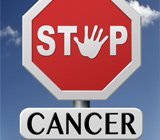 Baseball legend Babe Ruth, President Ulysses S. Grant and George Harrison of the Beatles — these three notable people from different backgrounds and historical eras have a sad commonality — they all died from oral cancer. They are a reminder that regardless of one's wealth or fame, no one is immune from oral cancer and its deadly effects.
Like other cancers, oral cancer is characterized by abnormal cell growth capable of spreading into nearby tissue or other parts of the body. Although oral cancer accounts for less than 3% of all occurring cancers, it's among the most deadly: only 58% of oral cancer patients survive five years after treatment. This is mostly due to the difficulty of detecting oral cancer in its early stages; in fact, 30% of oral cancers have already spread (metastasized) when they're finally diagnosed.
Early detection through careful monitoring is the best strategy for defeating oral cancer. If you have a predisposing factor like a family history of oral cancer, then regular screenings during dental checkups are a must. During an exam we may be able to detect abnormalities (like unusual white spots on the gums or jaws) that may signal a cancer in a pre-cancerous or early stage. You also should be on the lookout for a persistent sore throat or hoarseness, lingering mouth pain, a painless lump in the mouth or on the neck, or ear pain on only one side.
There are also conditions or behaviors that may increase your risk for oral cancer, like using tobacco (both smoke and smokeless) or consuming alcohol. If you use tobacco you should consider quitting it altogether; you should consider cutting back on alcohol consumption if you're a moderate to heavy drinker. You should also avoid sexual behaviors that increase your chances of viral infection — research has found a link between oral cancer and the viral infection caused by the sexually-transmitted human papilloma virus (HPV 16).
Improving your nutrition can also reduce your cancer risk. A diet rich in fresh fruits and vegetables supplies the body with cancer-fighting nutrients, including antioxidants that protect cells from damage caused by carcinogens. Studies have shown this kind of diet consistently lowers the risk of oral and throat cancer, as well as cancers of the esophagus, breast, prostate, lung and colon.
If you would like more information on oral cancer, please contact us or schedule an appointment for a consultation. You can also learn more about this topic by reading the Dear Doctor magazine article "Oral Cancer."
By Dr. Marvin Ernst General and Cosmetic Dentistry
August 01, 2014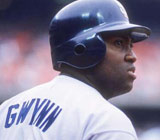 What would it take to get you to give up tobacco? For major league baseball player Addison Reed, it took the death of his former coach, Tony Gwynn. Gwynn, a Hall-of-Famer who played for the San Diego Padres in addition to coaching at San Diego State, was just 54 years old when he died of oral cancer. As soon as Reed heard the sad news, the Arizona Diamondbacks' relief pitcher says he knew what he needed to do: He took every can of smokeless tobacco he owned and dumped them all in the trash.
"It's just become a habit, a really bad habit," Reed told an interviewer at MLB.com. "It was something I always told myself I would quit." But quitting took him many years — in fact, Reed admitted that he first started using smokeless tobacco as a junior in high school.
People begin using tobacco — in the form of cigarettes, cigars, pipes, or smokeless types (snuff, chewing tobacco, or dip) — for a variety of reasons. One major draw is that they see others doing it. And, while smoking is prohibited in most all Major League venues, the use of smokeless tobacco has remained fairly widespread.
Smokeless tobacco isn't a safe alternative to cigarettes. According to the National Cancer Institute, it contains 28 carcinogenic agents. It increases the risk not only for oral and pancreatic cancer, but also for heart disease, gum disease, and many other oral problems. It's also addictive, containing anywhere from 3.4 to 39.7 milligrams of nicotine per gram of tobacco — and its use has been on the rise among young adults.
But now the tide may be turning. After Addison Reed's announcement, his former college teammate Stephen Strasburg (now a pitcher for the Washington Nationals) resolved that he, too, would give up tobacco. "[The] bottom line is, I want to be around for my family," said Strasburg. Mets left-hander Josh Edgin has vowed to try quitting as well. It's even possible that Major League Baseball will further restrict the use of smokeless tobacco at games.
What does this mean for you? It may just be the opportunity you've been waiting for… to stop using tobacco. Dentists have seen how quickly oral cancer can do its devastating work — and we can help you when you're ready to quit. The next time you come in for a checkup, ask us how. Your teeth and gums will thank you — and your family will too.