Posts for: February, 2017
By Dr. Marvin Ernst General and Cosmetic Dentistry
February 17, 2017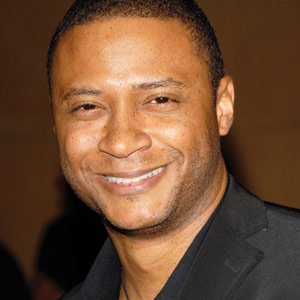 Can you have healthy teeth and still have gum disease? Absolutely! And if you don't believe us, just ask actor David Ramsey. The cast member of TV hits such as Dexter and Arrow said in a recent interview that up to the present day, he has never had a single cavity. Yet at a routine dental visit during his college years, Ramsey's dentist pointed out how easily his gums bled during the exam. This was an early sign of periodontal (gum) disease, the dentist told him.
"I learned that just because you don't have cavities, doesn't mean you don't have periodontal disease," Ramsey said.
Apparently, Ramsey had always been very conscientious about brushing his teeth but he never flossed them.
"This isn't just some strange phenomenon that exists just in my house — a lot of people who brush don't really floss," he noted.
Unfortunately, that's true — and we'd certainly like to change it. So why is flossing so important?
Oral diseases such as tooth decay and periodontal disease often start when dental plaque, a bacteria-laden film that collects on teeth, is allowed to build up. These sticky deposits can harden into a substance called tartar or calculus, which is irritating to the gums and must be removed during a professional teeth cleaning.
Brushing teeth is one way to remove soft plaque, but it is not effective at reaching bacteria or food debris between teeth. That's where flossing comes in. Floss can fit into spaces that your toothbrush never reaches. In fact, if you don't floss, you're leaving about a third to half of your tooth surfaces unclean — and, as David Ramsey found out, that's a path to periodontal disease.
Since then, however, Ramsey has become a meticulous flosser, and he proudly notes that the long-ago dental appointment "was the last we heard of any type of gum disease."
Let that be the same for you! Just remember to brush and floss, eat a good diet low in sugar, and come in to the dental office for regular professional cleanings.
If you would like more information on flossing or periodontal disease, please contact us today to schedule an appointment for a consultation. You can also learn more by reading the Dear Doctor magazine article "Understanding Gum (Periodontal) Disease."
By Dr. Marvin Ernst General and Cosmetic Dentistry
February 02, 2017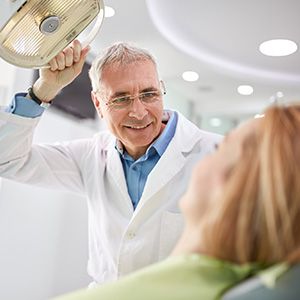 Drilling teeth is an essential part of repairing and restoring the damage caused by tooth decay. For generations dentists have relied on the dental drill with its rotating burr to remove decayed and damaged tooth material.
But while the dental drill is effective it also has its disadvantages. In the process of removing decayed material it inadvertently removes healthy structure near the target material. It often requires anesthesia to deaden the work area. And its noise and vibration are often unsettling to patients.
There is a growing alternative, though: air abrasion, a technology that's been around since the mid-20th Century. But recent advances in controlling the dust created by using abrasion, as well as new tooth-colored bonding materials to replace tooth structure, have sparked new interest among dentists and patients alike.
Also known as particle abrasion, this drill alternative uses a pressurized stream of fine particles to remove decayed material. Using a hand wand a dentist can precisely aim the stream of particles (usually aluminum oxide) to the specific areas of decay or softened material that need to be removed. As a result, it removes only a fraction of healthy tooth structure compared to traditional drilling. Air abrasion has also proven effective for removing staining without harming enamel.
Air abrasion also eliminates the sound and vibration associated with dental drills, and may not always require local anesthesia. On the other hand, it does have some limitations. For one, it's not as effective with larger cavities or working around older fillings. The tooth or teeth to be worked on must be carefully isolated from the rest of the mouth to keep the patient from swallowing the abrasive particles. And without a high-volume suction pump and good isolation protocols, the particles can produce something of a "sandstorm" in the treatment room.
But as air abrasion continues to advance, we may see improvements in these limitations. In a future time, the traditional dental drill may go the way of the horse and buggy.
If you would like more information on air abrasion as an alternative to drilling, please contact us or schedule an appointment for a consultation. You can also learn more about this topic by reading the Dear Doctor magazine article "Air Abrasion Technology."