Posts for: December, 2015
By Dr. Marvin Ernst General and Cosmetic Dentistry
December 23, 2015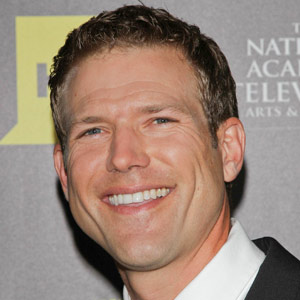 Are bleeding gums something you should be concerned about? Dear Doctor magazine recently posed that question to Dr. Travis Stork, an emergency room physician and host of the syndicated TV show The Doctors. He answered with two questions of his own: "If you started bleeding from your eyeball, would you seek medical attention?" Needless to say, most everyone would. "So," he asked, "why is it that when we bleed all the time when we floss that we think it's no big deal?" As it turns out, that's an excellent question — and one that's often misunderstood.
First of all, let's clarify what we mean by "bleeding all the time." As many as 90 percent of people occasionally experience bleeding gums when they clean their teeth — particularly if they don't do it often, or are just starting a flossing routine. But if your gums bleed regularly when you brush or floss, it almost certainly means there's a problem. Many think bleeding gums is a sign they are brushing too hard; this is possible, but unlikely. It's much more probable that irritated and bleeding gums are a sign of periodontal (gum) disease.
How common is this malady? According to the U.S. Centers for Disease Control, nearly half of all  Americans over age 30 have mild, moderate or severe gum disease — and that number increases to 70.1 percent for those over 65! Periodontal disease can occur when a bacteria-rich biofilm in the mouth (also called plaque) is allowed to build up on tooth and gum surfaces. Plaque causes the gums to become inflamed, as the immune system responds to the bacteria. Eventually, this can cause gum tissue to pull away from the teeth, forming bacteria-filled "pockets" under the gum surface. If left untreated, it can lead to more serious infection, and even tooth loss.
What should you do if your gums bleed regularly when brushing or flossing? The first step is to come in for a thorough examination. In combination with a regular oral exam (and possibly x-rays or other diagnostic tests), a simple (and painless) instrument called a periodontal probe can be used to determine how far any periodontal disease may have progressed. Armed with this information, we can determine the most effective way to fight the battle against gum disease.
Above all, don't wait too long to come in for an exam! As Dr. Stork notes, bleeding gums are "a sign that things aren't quite right." Â If you would like more information about bleeding gums, please contact us or schedule an appointment. You can read more in the Dear Doctor magazine article "Bleeding Gums." You can read the entire interview with Dr. Travis Stork in Dear Doctor magazine.
By Dr. Marvin Ernst General and Cosmetic Dentistry
December 08, 2015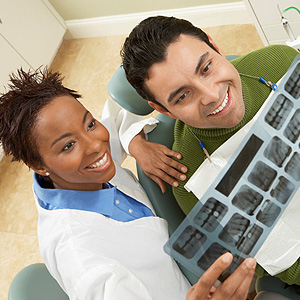 In the early Eighties, dentists began noticing symptoms among a few patients that indicated something far more serious. They were, in fact, among the first healthcare providers to recognize what we now know as HIV-AIDS.
Today, about 1.2 million Americans have contracted the Human Immunodeficiency Virus (HIV). It's a retrovirus, somewhat different than other viruses: it can invade immune system cells and hijack their replication mechanism to reproduce itself. Untreated it eventually destroys these cells to give rise to the more serious, life-threatening disease Acquired Immunodeficiency Syndrome (AIDS).
Thanks to antiretroviral drugs, most HIV positive patients live somewhat normal lives and avoid the more serious Acquired Immunodeficiency Syndrome (AIDS). But while antiretroviral therapy effectively inhibits the action of the virus, it isn't a cure — the virus is a permanent resident of the body and can still affect health, especially in the mouth.
In this regard, one of the more common conditions associated with HIV is Candidiasis, a fungal infection also known as thrush, which causes cracking of the mouth corners and lesions or white patches on the surface of the tongue or roof of the mouth. HIV patients may also experience limited saliva flow that causes dry mouth (xerostomia) with effects that range from bad breath to a higher risk of tooth decay.
The most serious effect, though, of HIV on oral health is the body's lower resistance to fight periodontal (gum) disease. HIV patients are especially susceptible to a severe form known as Necrotizing Ulcerative Periodontitis (NUP), a sign as well of immune system deterioration and the beginning of AIDS. This painful condition causes gum ulcerations, extensive bleeding, and the rapid deterioration of gum attachment to teeth.
If you or a family member is HIV positive, you'll need to pay close attention to oral health. Besides diligent brushing and flossing, you or they should also regularly visit the dentist. These visits not only provide diagnosis and treatment of dental problems, they're also an important monitoring point for gauging the extent of the HIV infection.
Taking care of dental problems will also ease some of the discomfort associated with HIV. Thanks to proper oral care, you or someone you love can experience a higher quality of life.
If you would like more information on oral and dental health for patients with HIV, please contact us or schedule an appointment for a consultation.