Posts for: June, 2015
By Dr. Marvin Ernst General and Cosmetic Dentistry
June 25, 2015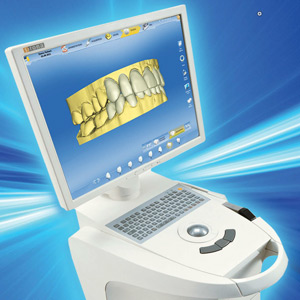 The traditional way to restore a tooth with an artificial crown takes several weeks and multiple office visits: from tooth preparation and impression molding to crown production by a dental laboratory, followed by adjustments and cementing. Now, there's an alternative that reduces this process to a fraction of the time, and all from your dentist's office.
Computer-Aided Design/Computer-Aided Manufacturing (CAD/CAM) is a digital system that enables dentists to create dental restorations with laboratory-grade materials in minutes rather than weeks. As it continues to innovate, you'll see more and more dentists investing in the new technology for their patients.
A crown restoration with CAD/CAM begins like any other with decay removal and preparation of the tooth. It diverges, though, from the traditional in how an impression of your teeth and gums is obtained: instead of rubber-like molding materials to create a physical impression, we lightly dust the mouth interior with a reflective powder. Using a scanning wand, the reflective powder allows us to capture multiple, detailed images of your mouth that the CAD/CAM computer transforms into an accurate three-dimensional model.
We use the model to first assess if the tooth has been effectively prepared for a restoration. If so, the design feature of the system will provide us with thousands of tooth forms to choose from to match with your natural teeth. You'll be able to view the proposed size and shape of the new crown via computer simulation before signing off on the design.
Next is the actual manufacture of the crown that takes place right in the dentist's office. A pre-formed block of ceramic material is inserted in the milling equipment where, following the pre-determined computer design, the milling heads carve the ceramic block. After milling, we fine-tune the crown surface and apply stains or glazes fired to create a life-like color and texture that matches your natural teeth. We can then adjust the crown in your mouth and permanently affix it to the tooth.
While much of the CAD/CAM system is automated, ultimate success still depends on the dentist's expertise and artistry. CAD/CAM enhances those skills with greater precision and in much less time than traditional crowns. It's certainly a growing option for many people to restore the form and function of decayed teeth.
If you would like more information on computer-aided dental restorations, please contact us or schedule an appointment for a consultation. You can also learn more about this topic by reading the Dear Doctor magazine article "Creating In-Office Dental Restorations with Computers."
By Dr. Marvin Ernst General and Cosmetic Dentistry
June 10, 2015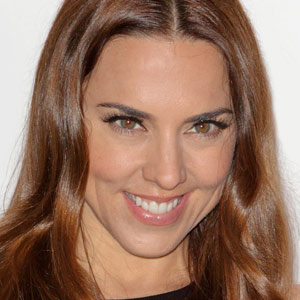 As a member of the best-selling pop group Spice Girls, Mel C (AKA Sporty Spice) enjoyed her share of musical superstardom. At the band's peak in the Nineties, the young singer's signature look featured baggy sweatpants, an assortment of tattoos, a nose stud and a gold-capped incisor, front and center in her mouth. Today, Melanie Chisholm is still singing — but now she's a mom, an amateur triathlete… and that gold tooth is just a memory. Not only that, her smile looks more evenly spaced and whiter than it did when she was referred to as the "tomboy" of the group.
What happened? In our view, it all boils down to changing tastes — plus a little bit of help from dental professionals. As the "wannabe" singer proves, there's no single standard when it comes to making your teeth look their best. Your own look is unique to you — and your smile can reflect that individuality.
For example, crowns (caps) are substantial coverings that may be placed on teeth when they are being restored. They are available in three types: gold, all-porcelain, or porcelain-fused-to-metal. The latter two are tooth-colored, while the gold is — well, shiny like gold bling. Which one is right for you? In many cases, it's your choice.
Likewise, dental veneers — wafer-thin shells that can correct cosmetic issues by covering the surface of your teeth — can be made in a variety of shades. Their hues may range from natural ivory to Hollywood white, and everything in between. What's the best color for you? Only you can say.
Some people opt for a "smile makeover" that uses small irregularities in the spacing and color of teeth to create a more "natural" look. Other folks want a perfectly even, brilliant white smile that dazzles the eye. Still others are looking to match or restore the smile they once had — perhaps even re-creating a signature gap between the teeth. As long as there are no other dental issues involved, the choice is yours.
So if you're unhappy with your smile — or if you feel it doesn't reflect the person you "wannabe" — why not talk to us about a smile makeover? Just call our office to schedule a consultation. You can learn more about this topic in the Dear Doctor magazine articles "Beautiful Smiles by Design" and "The Impact of a Smile Makeover."