Posts for: February, 2015
By Dr. Marvin Ernst General and Cosmetic Dentistry
February 23, 2015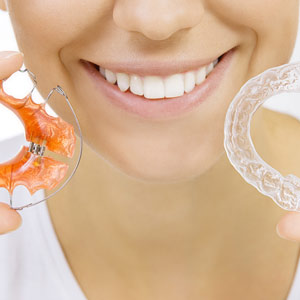 Orthodontics can produce an amazing smile transformation. With today's advanced appliances and techniques even the most difficult malocclusions (bad bites) can be overcome. All of this innovation, however, depends on one basic anatomical fact: though firmly set in the mouth, our teeth can still move.
Teeth are actually held in place by the periodontal ligament, a strong, elastic tissue that attaches to them through tiny collagen fibers on one side of the ligament and to the jawbone with similar fibers on the other side. When pressure is placed against a tooth, the bone on the opposite side of the force begins to dissolve (resorb), allowing the tooth to move. As it moves, new bone is built up behind the tooth, to stabilize it. Orthodontists take advantage of this natural mechanism through orthodontic hardware like braces that applies pressure in the desired direction of movement, while the ligament and bone do the rest.
There is, though, a downside to this process. The teeth, bone and gum tissues can contain a kind of "memory" for the former natural position of the teeth. Over time, the lower front teeth tend to take a gradual migratory movement back towards their original position. Also, as we age the lower front teeth may crowd each other as there is a genetic influence for teeth to move to the midline of the face, causing a pressure that allows the skinny lower front teeth to slip behind each other. As a result of both of these tendencies, corrected teeth may retreat from their new positions.
To stop these tendencies, we use an appliance known as a retainer after braces or other hardware is removed. As the name implies, this appliance "retains" the teeth in their new position. For structural "memory," the retainer will keep the teeth in their new position until the impulse to return to the old one has faded, about eighteen months. Retainers can also slow or stop the natural genetic influence of movement, but it may mean wearing a retainer for an indefinite period, especially individuals who've undergone orthodontic treatment later in life.
The length of time you'll need to wear a retainer after braces — and what type, whether a removable appliance or one permanently attached — will depend on a number of factors including the type of malocclusion, your individual mouth structure and age. We'll recommend the best option that ensures the best chance of keeping your teeth in their new position.
If you would like more information on retainers after orthodontic treatment, please contact us or schedule an appointment for a consultation. You can also learn more about this topic by reading the Dear Doctor magazine article "Why Orthodontic Retainers?"
By Dr. Marvin Ernst General and Cosmetic Dentistry
February 13, 2015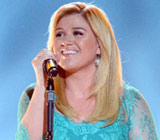 Now that celebrities can communicate directly with their fans through social media, we've started to see dispatches from some surprising locations — the dental chair, for example! Take singer Kelly Clarkson, who was the first winner of American Idol, and perhaps one of the first to seek moral support via social media before having an emergency root canal procedure.
"Emergency root canal — I've had better days," Kelly posted on her Facebook page, along with a photo of herself looking… well, pretty nervous. But is a root canal procedure really something to be scared about? It's time to clear up some misconceptions about this very common dental procedure.
First of all, root canal treatment is done to save a tooth that might otherwise be lost to an infection deep inside it. So while it's often looked upon with apprehension, it's a very positive step to take if you want to keep your teeth as long as possible. Secondly, tooth infections can be painful — but it's the root canal procedure that stops the pain. What, actually, is done during this tooth-saving treatment?
First, a local anesthetic is administered to keep you from feeling any pain. Then, a small opening is made through the chewing surface of the infected tooth, giving access to the central space inside, which is called the "pulp chamber." A set of tiny instruments is used to remove the diseased pulp (nerve) tissue in the chamber, and to clean out the root canals: branching tunnel-like spaces that run from the pulp chamber through the root (or roots) of the tooth. The cleared canals are then filled and sealed.
At a later appointment, we will give you a more permanent filling or, more likely, a crown, to restore your tooth's full function and protect it from further injury. A tooth that has had a root canal followed by a proper restoration can last as long as any other natural tooth — a very long time indeed.
If you have any questions about root canal treatment, please contact us or schedule an appointment for a consultation. You can learn more by reading the Dear Doctor magazine article "A Step by Step Guide to Root Canal Treatment."